Security Corner in Mexico Alerts our Readers: PLEASE do not open any emails coming from this address: info@securitycornermexico.com
Our Webmasters report that you should not open any such e-mails as they are spam. Also, if you get messages on our behalf requesting money, it's fraud. Be especially careful about any message that asks you on behalf of our independent information resource to open a document (or any link), as it may contain a virus which will steal your list of contacts. 
-----------------------------------------------------------------------------------------
Until further notice Adriaan BILTONG Du Pisanie, Political Attache, South African Embassy, will be available -every Sunday- to coordinate our Hash Events. Please write to him to his personal Email: dupisanie54@yahoo.co.uk Cel. 5591986901 
PROGRAM BELOW, DEPENDS ON WHAT IS AGREED WITH BILTONG: Because of Bulk Mail (Mario)'s absence from Mexico City due to voluntary, altruistic work with the international community all are welcome to follow the program suggested below or make your own fun, exercise program.
October 21, 2018
12 PM 
We'll meet in 
La Espiga Bakery, corner of Eje de Baja California & Insurgentes Sur, across Chilpancingo subway station. We'll have coffee and a light breakfast. 
12:30 PM
We'll leave riding our bicycles, walking, jogging to 
1) Avenida 
Amsterdam, Colonia Condesa
2) Parque 
3) Parque 
4) Fuente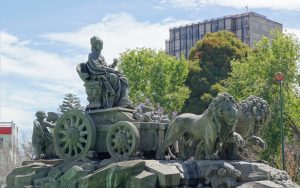 5) Avenida 
and
6) Mercado de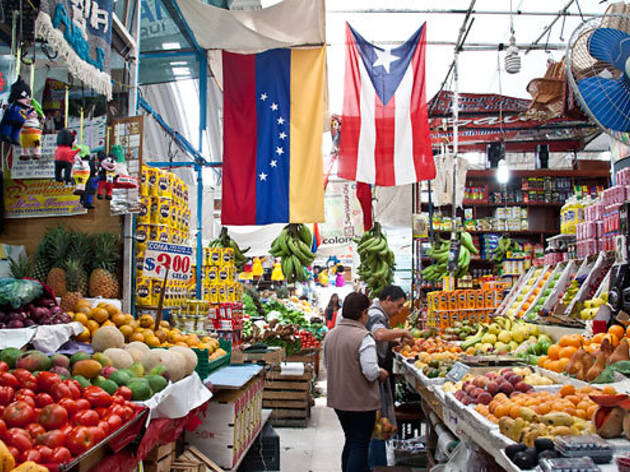 Medellín, where we'll have lunch
---------------------------------------------
October 28, 2018
12 PM - Our meeting point will be the
We'll ride our bicycles on 
Paseo de la Reforma to Las Ninfas Circle. We'll lock our bikes, then we'll 
run to Section 3, Chapultepec Park to eventually return to Las Ninfas restaurant
3 PM - We'll have something refreshing to drink. Then we'll ride our bicycles to have lunch in 
After lunch we'll be for drinks to the residence of the Political Attache, South African Embassy in Lomas de Chapultepec.
---------------------------------------------------------------------
SUNDAY, November 4, 2018
12:00 PM
We'll meet in Minatitlán 12, Roma Sur, ready to run, jog, ride our bicycles in Colonias Roma & Condesa 
After lunch we'll make a stop at 
OXXO to buy whatever we'd like, such as 
chelas, soda pop, peanuts, and then we'll spend the rest of the afternoon in Minatitlán 12, Roma Sur. We'll make an announcement for out of town trips in the rest of the year
Attire: Green & Red
Menu: Stuffed Chicken with eggplants, mushrrooms, Italian spices, fresh salads.
Courtesy Drink: Jars of Red Wine Clericot with Fruit
WE WILL COOK, WASH DISHES, SERVE AS HOSTS. OUR GUESTS BYOB (BRING YOUR OWN BOOZE)
Address: Minatitlán 12, Roma Sur
RSVP: frog_mario@hotmail.com
--------------------------------------------
SUNDAY, November 11, 2018 
12 PM 
Hashers will meet in front of the 
ready to jog, run, ride bicycles, walk to visit the attractive
Chapultepec Park. Those in attendance will pass in front of  
LOS PINOS, (Mexican version of the White House) where our President and his family live. A historic site that as of December 1, 2018 will become a museum and cultural center, according to mbuiitious plans by our President Elect. Hashers will get a narrative of Mexico's History (in English) in the 
Audiorama. The person who runs this place served in the Military -both i the UK and Mexico and is currently retired- will take the group to our prehispanic past to modern times. 
Niños (Children) Héroes' monument. 
Jogging, running, riding bicycles on 
Paseo de la Reforma is a delight, passing in front of the following touristic attractions, landmarks of Mexico City: 
this Sunday program comes to an end in downtown, where Harrietes nd Hashers will have lunch, Dutch Treat.
--------------------------------------------------------------
10 AM - We'll meet in front of the stairs (extreme left) at the 
National Auditorium, ready to travel by car to the State of Mexico. We'll go the "Eagle's Nest" to run in the forest -surrounded by pine trees. This place is located at about 17 kms. distance from the auditorium. If you want to drive your own car, we'll be taking Periférico - Avenida Primero de Mayo- Highway to Toluca via Chimalpa. About 3 kms ahead is the entrance (RIGHT TURN) to San José Tejamanil. Bring your money for your meals, drinks.
---------------------------------------------------