THE CULTURE OF SAFE TRAVEL, CRIME & LOSS PREVENTION informs our readers that our page (SCM) is currently subject to maintenance and modernization. SOON we'll be back to our regular programs. Further, we alert our Readers: PLEASE do not open any emails coming from this address:
info@securitycornermexico.com

Our Webmasters report that you should not open any such e-mails as they are spam. Also, if you get requests for money or messages on our behalf requesting money, it's fraud. Be especially careful about any message that asks you on behalf of our independent information resource to open a document (or any link), as it may contain a virus which will steal your list of contacts.
-----------------------------------------------------------------------------
LA CULTURA DEL VIAJE SEGURO Y LA PREVENCION informa a nuestros lectores que nuestra página virtual se encuentra en proceso de mantenimiento técnico y modernización. Esperamos regresar a nuestra programación normal aproximadamente el 30 de Enero, 2018. Además, alertamos a nuestros lectores: POR FAVOR no abran ningún correo electrónico procedente de este domicilio: 
info@securitycornermexico.com
 

Nuestros Webmasters reportan que no deben abrir tales mensajes pues son spam. Igualmente, es posible les soliciten dinero o a nuestro nombre requiriendo ganancias económicas. Se trata de intentos de fraude. En especial les pedimos tener mucho cuidado en no abrir anexos o entrar a ningún vínculo electrónico que les proporcionen pues pueden contener virus y además les pueden causar daño a su base de datos o robarles la información, sustrayendo sus listas de contactos.
---
ATTENTION CYCLISTS (ALSO MOTORCYCLISTS)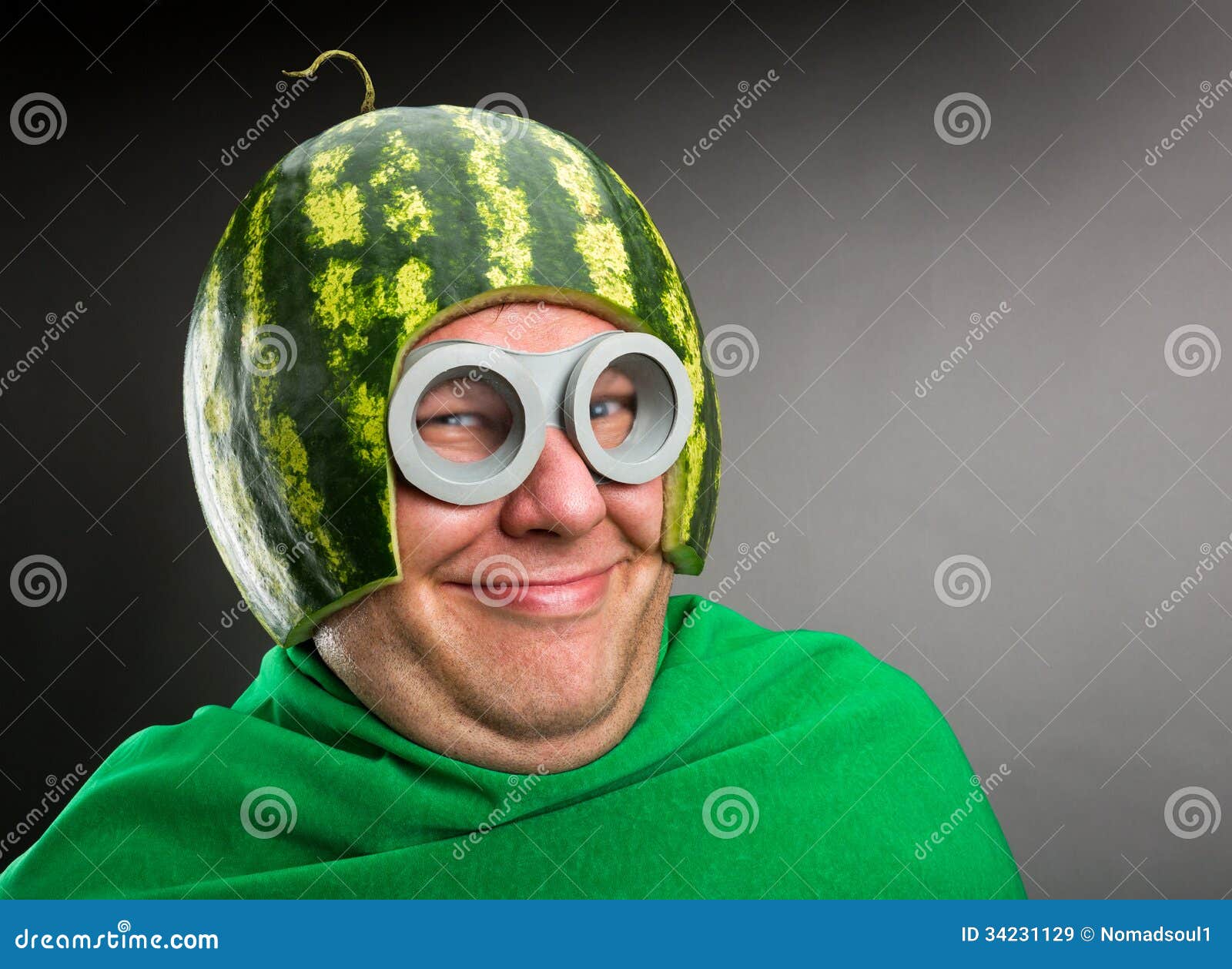 If looking for the best quality in glass-fiber helmets, we highly recommend Mexico City's "KING OF HELMETS": Manuel Palomino Casales, with 40 years of experience making his own helmets, to satisfaction of customers. His display is on Callejón de San Pablo in La Merced. Call him to give you an appointment, inform you of his exact location. Cel. No. 5540122057.
------------------
Recomendamos las actividades ciclistas presididas por nuestro abogado, el Lic. Jorge Dzib Sotelo/HASHERS RECOMMEND ACTIVITIES, RIDING BICYCLES, AN ORGANIZATION PRESIDED BY OUR LEGAL ADVISER, LIC: JORGE DZIB SOTELO:
Email: contacto@ciclismoparatodos.com.mx 
------------------------------------------------------------------------
HASHERS, NO BUSQUEN MAS, SI LO QUE NECESITAN ES UN BUEN CASCO DE FIBRA DE VIDRIO. EL "REY DE LOS CASCOS" DE LA CDMX SE PONE A SU DISPOSICION CON LOS MEJORES PRECIOS, DISEÑOS A GUSTO DEL CLIENTE. TIENE MAS DE 40 AÑOS DE EXPERIENCIA EN ESTA ESPECIALIDAD. SE UBICA SU EXPOSICION EN EL CALLEJON DE SAN PABLO EN LA MERCED. MARQUEN A SU CELULAR PARA QUE LES DE SU UBICACION EXACTA.
--------------------------------------- 
REFUGIO DE CICLISTAS DOMINICALES
Altamente recomendado, por bueno, bonito y barato (BBB). Toledo 44, Col. Juárez. Abren todos los 7 días de la semana. Horario 8:00 AM - 7:PM. Personalmente atendidos por la dueña: Socorro Barrón Guerrero. Se toman órdenes para llevar. Tels. 5525-4358, 2154-8069, 5208-0587, 5533-0406
--------------------------------
If new in town, we recommend these videos
INTRODUCTION (English language) 

INTRODUCCION A ESQUINA DE LA SEGURIDAD

PREVENTING KIDNAPPING EXPRESS IN MEXICO CITY

MEXICO CITY SUBWAY SYSTEM, SAFE, EFFICIENT, INEXPENSIVE

WORDS OF ADVISE FROM SUBWAY SECURITY PERSONNEL
---

On November 1, 2015 we had a special guest. His name is Michael Long from London, England. At the end of the London Olympics in 2012 he set himself a challenge to run a race in every Summer Olympic city before the next Olympics in Rio in 2016. That means racing in 23 cities within 4 years! You can track his progress HERE. Michael was in Cancun, Rivera Maya & Mexico City from 30th October to 3rd November (in time for the Day of the Dead celebrations) and he did complete a 10km (approximately) run hosted by the MCHHH on Sunday 1st November, 2015. This was Michael's Mexico City run as part of this Olympic Challenge. He will be visiting us again in January 2016 while enroute to Brazil.

-------------------------------------

MENCION ESPECIAL DEL MCHHH

El  domingo 1o. de Noviembre, 2015 tuvimos un invitado especial.

Su nombre es Michael Long. Es de Londres, Inglaterra. Al concluír los Juegos Olímpicos de Londres en 2012 se hizo el propósito de correr en cada competencia cada Verano en una Ciudad Olímpica, antes de la Olimpíada en 2016. Este desafío significa correr en 23 ciudades en ¡4 años! Pueden verificar el progreso de este proyecto
AQUI. Estuvo en la Cancún, la Riviera Maya, y la Ciudad de México del 30 de Octubre al 3 de Noviembre, 2015 (apenas a tiempo para incluírloe en las celebraciones del Día de los Muertos)  y participó en una carrera de 10 kms. (aproximadamente) teniendo como anfitrión al MCHHH el Domingo 1o. de Noviembre. Esto le significó su Corrida de la Ciudad de México como parte de este Desafío Olímpico. Le esperamos de regreso en Enero 2016 en su camino hacia Brasil.

----------------------------------------------------------------

INTERNATIONAL DRINKING CLUB WITH A RUNNING PROBLEM

Every week we have attractive walking and running trails in DF and out of town. This is a new group born on February 25, 2012 in Valle de Bravo.

Hashing is of British origin & a form of non-competitive cross-country running with the main objective of working up a decent thirst. Great emphasis is placed on the social aspects - particularly the refreshment session at the aprés-hash. It's a fun activity and must not be taken at all seriously.

If you have hashed before you will know the format, but for the innocent here's a quick rundown on what might happen.

In Mexico City the Hash generally meets at 9 AM every Sunday in 2 Minatitlán, Colonia Roma Sur -walking distance from Chilpancingo subway station- and our tenants, all young women professionals, postgraduate students normally will set the trail if the number of Hashers that showed up justifies it. If not, we will still run & have fun! and the hounds, or pack, and set off at the appointed hour along a clearly defined trail (blobs of flour or chalk) with the front runners calling "ON, ON" for the benefit of the slower runners and latecomers catching up.

Every 500 metres or so the trail will end, signified by a check mark which may be in the form of a circle. The frontrunners on reaching the check start searching for the new trail.. This can be in any direction, along paths, streets, up rivers and streams or up the side of a convenient hill.

The time taken by the frontrunners to find the new trail allows the runners at the back to catch up thus increasing the chances of everyone reaching the pub at the end at roughly the same time. The frontrunners will usually find that the cunning hares have laid some false trails in addition to the the real trail - which are designed to ensure that the really fit types, sometimes known as FRBs (Front Running Bastards) will become exhausted more quickly keep together with the slower hashers.

Hash runs in Mexico City are usually 6 - 8 kms. long and are designed to last 1 - 1½ hours. Revelries in the pub after the run are up to the individual but it has been known for some muddy sweaty hashers to be turned out of the pub at closing time...

¿QUE ES EL HASH?

Hashing es una actividad recreativa de origen Británico & una forma de correr a través del campo, al aire libre, con el principal objetivo de obtener un nivel decente de ejercicio, sed, cansancio, diversión. Se hace gran énfasis en el aspecto social, particularmente en la sesión refrescante que sigue posterior a la carrera Hash. El Hash es una actividad divertida y no debe considerarse por ninguna circunstancia una sesión atlética o de competencia deportiva.

Si has participado en eventos Hash antes sabrás el formato, pero para las inocentes personas que participan con nosotros por vez primera, aquí va el escenario básico de lo que ocurre cada domingo, en la Ciudad de México, si el número de asistentes es suficiente. Y si no, de todas maneras corremos y nos divertimos.

El Hash generalmente inicia en la calle de Minatitlán 12, Colonia Roma Sur, a una corta distancia a pie del metro de Chilpancingo, donde sus huéspedes todas son jóvenes mujeres profesionistas estudiantes de postgrado. Han trazado la ruta si recibimos suficientes confirmaciones. Los demás nos siguen normalmente a partir de las 9 AM por una ruta que se pre-determina, de acuerdo al programa indicado. Usamos harina o gis para marcarla y los corredores que van al frente gritan "ON, ON" para beneficio de los corredores menos dotados de energía así como de los que llegan tarde.

Mas o menos cada 500 metros la ruta de la carrera va a terminar, lo que significa que van a encontrar una señal con harina o gis (check mark) la cual es normalmente un círculo. Los corredores que van mas rápido inician la búsqueda de la siguiente ruta.. Esta puede surgir en cualquier dirección, sobre caminos rurales en el campo, calles, atravesando mercados, centros comerciales, ríos, arroyos o hacia arriba o hacia abajo de una colina o cerro.

El tiempo que les lleva a los corredores que van adelante encontrar la nueva ruta les permite a quienes les siguen alcanzarlos y llegar al lugar donde tendremos nuestra reunión festiva, todos al mismo tiempo. Los corredores veloces van a saber que los desorganizadores han establecido rutas falsas (false trails) además de la ruta verdadera - las cuales han sido diseñadas para asegurarnos que los atletas, a veces conocidos como FRBs (Front Running Bastards) se agoten, acaben exhaustos para que los menos aptos los puedan alcanzar. Sin embargo, todos con el mismo agotamiento, cansancio, diversión y .. sed.

Las corridas Hash en la Ciudad de México son de una distancia aproximada de entre 6-8 kms y duran entre 1 - 1½ horas. Se espera que todo el mundo llegue a la hora acordada y que todo el mundo desarrolle el mismo esfuerzo que cada carrera genera, sudor y sed, aunque sabemos de algunos truculentos Hashers que llegan tarde o solamente a la fiesta y aun así son bienvenidos...
---
PROCEDURE TO REGISTER

Please send us an email to frog_mario@hotmail.com, provide us this basic information:

1) Hash Name or Civilian Name (proper, last names);

2) Nationality, your Home Hash;

3) Age is not important, unless you are a cheese .. some of our events involve moderate alcohol consumption, while you are welcome to drink water, soda pop, tea. IMPORTANT: No minors (under 18 allowed) unless they are accompanied by his/her parents;

4) Occupation, name of employer, school;

4) Home, office address, cellular phone, email and 5) Who to Contact in Case of Emergency.

WHAT DO I GET BY REGISTERING

1) Duh Common Sense: Assurances we know who's who in our events. Extremely important from the standpoint of your personal safety, protection. More so when we have private events or get invited to special functions by international organizations, diplomatic missions;

2) Every Friday you'll get our Gossipgram with updated information of what we're up to weekly.

3) Because we do have outdoor activities such as cycling, rafting, womanizing, beer drinking and we do travel, must know who to contact in case of an accident or misfortune.

4) Once you have registered you can easily contact other colleague hashers, call them.

5) By all means, always provide your personal email in lieu of your official, institutional or corporate email.

We can assure you we do comply with IFAI federal law in México and we'll protect this information to the best of our abilities.
---
MCHHH Disclaimer

I hereby release the Mexico City Hash House Harriers from any responsibility for any injury, death, debt, pregnancy, or any other misfortune which may befall me related in any way to my participation in their events. In other words, if I get hurt, it's my own stupid fault. By registering, I signify that I have read, understand, and agree to this "Customary Disclaimer". While we believe drug legalization is the answer to current problems of violence, due to current laws in Mexico, we do not use or engage in drug use, consumption.

HHH has nothing to do with drugs.

We do not accept or tolerate the use of these in our events. 
---

PROCEDIMIENTO PARA REGISTRARSE

Favor de enviarnos un correo a frog_mario@hotmail.com para proporcionar esta información básica:

1) Tu nombre Hash ( si lo tienes) o tu nombre (propio, apellidos);

2) Nacionalidad, el grupo Hash de donde procedes;

3) La edad no es importante a menos que seas queso .. sin embargo aunque no es obligatorio, en algunos de nuestros eventos existe consumo moderado de alcohol e igualmente te invitamos a que bebas lo que mas te agrade, desde agua sola, refrescos, te. Es IMPORTANTE que tomes nota: No aceptamos menores de edad (menos de 18) a menos que lleguen acompañados de sus padres;

4) Ocupación, nombre de tu empleador, escuela;

5) Tu domicilio físico, tanto de tu oficina como el particular, celular, email y

6) Identifiques a quien llamar en Caso de Emergencia.

LO QUE OBTENGO AL REGISTRARME

1) Evidentemente que el saber QUIEN ES QUIEN nos da un gran margen de confianza, seguridad en nuestros eventos. Esto es extremadamente importante desde el punto de vista de nuestra seguridad personal, protección. Mas aun cuando nos invitan a eventos privados o a funciones sociales importantes auspiciadas por organizaciones internacionales, misiones diplomáticas;

2) Cada viernes recibirás nuestro boletín semanal con información actualizada de nuestros programas.

3) Debido a que realizamos actividades al aire libre, tales como rodar bicicletas, deportes extremos, consumimos -quienes quieren- cerveza. Además, viajamos por lo que debemos actuar responsablemente y saber a quien llamar en caso de algún accidente o incidente inesperado.

4) Una vez que ya te has registrado es sencillo ponerte en contacto con otros colegas hashers, llamarles.

5) Por supuesto que esperamos nos des tu correo electrónico personal en lugar del oficial, institucional o corporativo.

Les aseguramos que en conformidad con leyes federales de México del IFAI protegemos la información que nos envíes y esta solo se utiliza como referencia, antecedente documentario, en tu propio beneficio. 

Deslinde de Responsabilidades del MCHHH

Al registrarme deslindo de cualquier responsabilidad al Mexico City Hash House Harriers derivada de heridas, causas de muerte, deudas o cualquier otra desgracia que pueda ocurrir durante mi participación en sus eventos. En otras palabras, si salgo lastimado o afectado es consecuencia de mi propio proceder. Al enviar la información que se me solicita se concluye que he leído, entendido y estoy de acuerdo con el presente deslinde de responsabilidades. Aunque creemos que la legalización de las drogas en México es la respuesta correcta a los actuales problemas de violencia que padecemos, existen leyes en México que las prohiben.

Este grupo de diversión y entretenimiento no tiene NADA que ver con drogas.

Ni las aceptamos ni tampoco las toleramos en nuestros eventos. 

¡VIVA MEXICO, SEÑORES!
---
If you've half a mind to join the hash, that's all you need!


Sunday after Sunday the International Drinking Club with a Drinking Club -Mexico City Hash Harriers- has a number of activities that promote outdoors' activities. Also the moderate consumption of beer, other local spirits such as Tequila, mezcal, etc. as part of a Culture of Prevention. While we fully support alcoholmeter inspections by authorities, this program is not the answer to drunkedness nor other problems in society.

ESPAÑOL

Cada domingo el Mexico City Hash House Harriers tiene diversas actividades que promovemos el ejercicio al aire libre, la utilización de zonas verdes en la Ciudad de México. Igualmente, el consumo de cerveza, bebidas alcohólicas típicas de México como el Tequila, Mezcal como parte de la Cultura de la Prevención entendiendo que aunque lo apoyamos, el alcoholímetro no cura a los borrachos ni resuelve problemas, vicios en nuestra sociedad.
---



HOSPEDAJE EXCLUSIVO PARA JOVENES MUJERES PROFESIONISTAS, ESTUDIANTES DE POSTGRADO

Presidimos una organización altruista sin fines de lucro creada para apoyar causas de género. Por el momento tenemos una recámara doble compartida para dos mujeres profesionistas.  

Solo aceptamos profesionistas mujeres independientes, estudiantes de postgrado (tienen preferencia), que trabajen en organizaciones internacionales, embajadas, personas adscritas al mundo corporativo sean solventes económicamente y que nos envíen su CV actualizado a

frog_mario@hotmail.com

y una foto reciente, agregando un par de referencias personales con sus correos electrónicos, documentando su interés en nuestra oferta de hospedaje. Ocasionalmente -en casos especiales-  aceptamos estudiantes mujeres a nivel licenciatura.

Una vez que hayan enviado la documentación requerida, la propiedad puede visitarse. Preferiblemente los días lunes o viernes entre las 12 PM y las 4 PM, aunque nos ponemos de acuerdo en la fecha. Es necesario, antes, analizar la información enviada para confirmar que el perfil de huésped de las solicitantes de ingreso es similar al de nuestras huéspedes

Tenemos convenios de entendimiento con centros académicos prestigiosos como ITAM, CIDE, Colegio de México, UNAM, Escuela para Extranjeros, etc.
 
Cada una de nuestras habitaciones, hasta fecha reciente, se ofertan en Nueva York entre $ 92-100 USD la noche en Roomorama en la página de Mexico City.

Contacto: Tel. (55) 5574-5228 - dejando recado. Email: frog_mario@hotmail.com

---


We represent an altruistic, not-for-profit, altruistic organization. Our goal is to support, assist young women professionals who come to Mexico City in search of higher education for the first time, require a comfortable, dignified place to live & at more than accesible costs. At this time, we have a shared double bedroom vacant, available IMMEDIATELY.

We are recommended by prestigious colleges, such as ITAM, CIDE, Colegio de México, UNAM, etc.

All we require is the submission to

frog_mario@hotmail.com

of your CV, a recent photo and two personal references with emails. In addition, a letter of introduction wherein you'll provide us in writing your authorization to verify your background information.

Contact: Tel. (55) 5574-5228 - leave message. Email: frog_mario@hotmail.com


---
OUR RELIGIOUS ADVISERS

Our former Religious Advisers Moira & Abram are in process of returning to the Middle East. Steve Frock Me Minden has returned home to California.  We assume Sigrid Chicken Sh..it Bonkowski -our former German Adviser- has married or returned to her native Germany.

Our webmasters are Hemorrhoids & Oily Hole, currently hashing in Boulder, Colorado, USA.

Mexico City Hashers created Security Corner in Mexico, an independent information resource for expats. We are recommended  by the Washington Post, Travel, Mexico City Section and more than 40 prestigious organizations that specialize in Travel, Tourism.